2F购物、发布信息层
被严格挑选的熊野化妆毛笔的挑选店铺
电话号码/营业时间

03-6228-781

3/从10:30到20:00
※仅就"熊野毛笔挑选店铺"的页来说,金额全部正含税记载。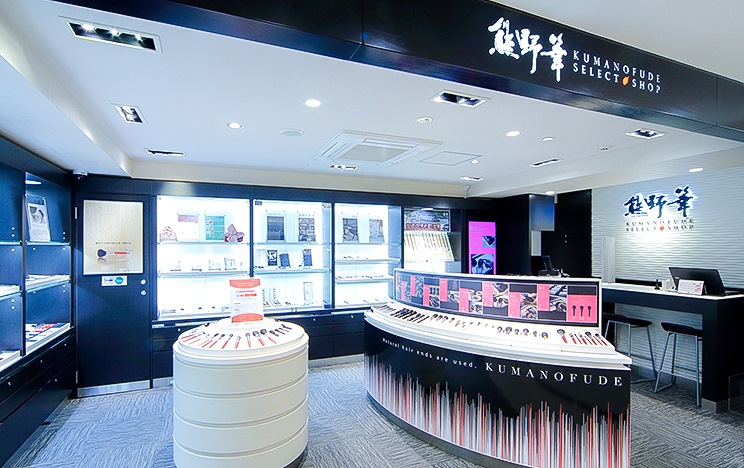 包括从6家熊野化妆毛笔厂商(久華産業,晃佑堂,尽力堂,竹宝贝堂,中村制作所,瑞穗刷子)和熊野毛笔挑选店铺原始物严格挑选的超过400种化妆毛笔在内,和传统工艺士收成的书毛笔,画笔广泛地凑齐。
Kumanofude select shop Ginza has traditional craft made calligraphy brushes, painting brushes, and makeup brushes. Especially about makeup brushes, we have more than 400 kinds of brushes with selected 6 manufactures: Kyuka Sangyo, Koyudo, Tanseido, Chikuhodo, Nakamuraseisakusho, Mizuho brush. And we also have our shop original made brushes.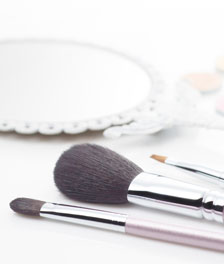 包括安排商品在内作为礼品用而,凑齐被从熊野化妆毛笔的最高层厂商严格挑选的项目。
All our brushes are selected with the upmost confidence from the top manufacturers of Kumano makeup brushes. Products sold in sets make wonderful gifts.
精通化妆毛笔的工作人员礼貌地建议化妆毛笔的用法,保养方法。
Our staff, with their extensive knowledge of Kumano brushes, are here to offer you professional advice on how to use and care for your makeup brushes.

正支持全国的第一毛笔的生产的是传统的工艺品"熊野毛笔"的手工制作的技能。
"熊野化妆毛笔"一边应用那门技术,选严格挑选的原材料,发挥发梢的特殊性1部1条精心,一边,并且正完成。
客气的触感和肌理微小被世界中的化装艺术家支持。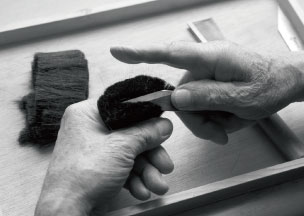 Sustaining Japan's biggest brush manufacturer is the handcrafted technology of the"Kumano Brush,"a traditional Japanese craftwork. Using this technology, each Kumano makeup brush is made with the upmost of care, by selecting the finest materials and fully exploiting the advantages of each type of hair. Their soft feel on the skin and extremely fine bristles have won great support from makeup artists all over the world.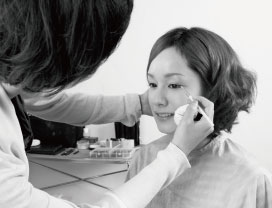 "使用ichido的话,像"自己完全的指尖那样,不能按意"的样子原封不动地放开"。一边化装艺术家自己参与开发,根据用途确认易用性,一边经过东西试制几次出生的化妆毛笔。柔软,对肌肤的刺激少,并且按照形象的原样原封不动的"表达"成为可能,被世界中的制造的专业盛赞的Kumanofude正是美的传信人们御用。作为用来让用专业的本领发挥120%的工具,是必不可少的存在。
"It feels just like I am using my own fingertips.""Try these brushes once,and you'll never want to be without."These brushes are the product of numerous prototypes,repeatedly adjusted and refined with the valuable input of makeup artists themselves,who helped to test user-friendliness for each different application. Makeup professionals all over the world speak very highly of Kumano brushes as they are soft and less abrasive to the skin and can"create"a look exactly as they imagine. A Kumano brush is the perfect vessel for bringing beauty to life. It is an indispensible tool for enabling makeup artists to exhibit their professional performance to 120%.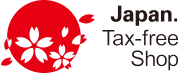 You can enjoy tax-free shopping at our store.
■Caution
・It is necessary to present your passport .(Not a copy)
・Please bring the tax-free goods out of Japan within 30 days of purchase.
・It is not exempt from tax if purchased for business and commerce.
・Tax free procedure is only at our store on the day of yourpurchase.